HESITATION OF VALUERS TO WORK WITH BANK
No doubt the banking sector is the most potential clients for Valuers, then what is the factor that every Valuer is reluctant to work with banker? Reservation or hesitation to work with bank is multifarious issues which compel the Valuer to refuse to work or to work with fear, doubt for the sake of need of money only. The tendency of banker is to get the valuation required to be submit on yesterday and never give reasonable & justified time to visit the site, conduct market survey & analyse the data for calculation of valuation. Mostly all bankers want the valuation on pre calculated requirement of his customer, with following excuses: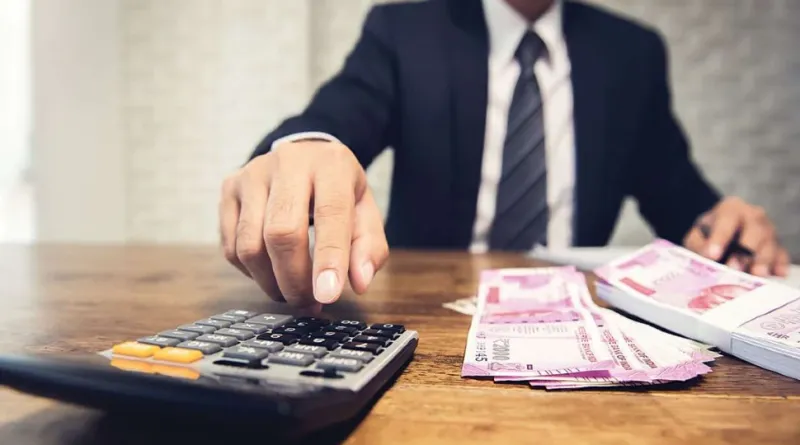 -On such a low valuation our customer will runaway to other bank, - We (banker) have taken the approval on pre decided value, which may be lower than market value.
- I know the credibility of customer, don't worry.
- Customer is maintaining good reputation & relations with bank since.......
- Look at his life style, status, immovable assets like imported car, wearing this much kg of gold diamonds, pen, dressing sense behaviour, contacts and so many other materialistic factors which attract the banker from his point of view.
- This particular client gave very attractive gifts on the occasion of New Year, Diwali, birth day, opening of his new scheme/ branch office, family function, etc.
- This client is very social & he can provide car with driver for personal or your family member's use.
- This client will take care, don't worry & client will make you happy the way he want, have given a brief to him.
Such type of pre recommendations from bankers side, the customer/client has been facilitated indirectly & become easy & friendly with Valuer with an intention to hold on the physiology & weakness of Valuer. Under these circumstances the Valuer being innocent do not understand the chemistry of banker & clients, feels grabbed & do the favour under the influence of client & banker. Some times Valuer feels obliged by banker/clients and under the pressure of influence & obligation he can not do the justice with work in fair manner & compelled to make a mistake by submitting the favoured valuation.
DIFFICULTIES BEING FACED BY VALUERS FROM BANKERS:
- Banker gives instruction/ request on phone to collect the paper related to property to be valued & advice the Valuer to collect the papers from bank/ customer, instead of forwarding to Valuer by post or office boy to Valuer.
- Bankers generally expressed urgency, without giving reasonable time for valuation.
- On visit to bank, Valuer never found the set of ownership papers is readily available with concerned officer of bank, then Valuer has to wait for the collection of documents or has to visit next time.
PROFESSIONAL FEE IS ISSUE
Professional fee decided at the time of empanelment is not being honoured by bankers & they bargain/negotiate and act on behalf of clients with an argument that the fee mentioned in empanelled letter, issued by banks is indicative with restriction to maximum mentioned in the empanelment letter. Under these circumstances the banker threat the Valuer that this work will be pass on to other Valuer, that way banker selects his favourite Valuer, who keep the banker happy, as new Valuer work on lesser fee which is forced upon him to do on offered fee or leave the assignment.
Officers of bank should understand Valuer is also an officer appointed by a bank, by way of empanelment having experience & registered under section 34AB of the Wealth Tax Act as per qualification prescribed by CBDT, then why banker play with the empanelled rules, term & conditions? This way banker try to dominate the profession of Valuer while banker should restore confidence in Valuer & his work. It is a standard practice that bankers are reluctant to release the professional fee timely.
Some time banker refuse to release the professional fee because loan/ limit is not granted to client, because of un explained reason, hence banker's argument is why to pay, when customer's work is not done. Even banker also take a stand that valuation done by the Valuer is so low and do not suites to client, due to your valuation report our client ran away & banker loose his customer and Valuer is blamed for doing the work. It is also reported that some time when Valuer follows his pending payments for the valuation work done by him & banker's reply is that, your valuation was not acceptable to bank, therefore we engaged another Valuer & your valuation report was not utilised, you can take it back and bill of your professional service is stand rejected.
Bank has already fixed professional fee in conservative manner & each bank has their own fee pattern on/schedule & none of the bank follow fee pattern as per provision of CBDT. Fact is this that bank do not pay respectable fee to valuers, that is why valuers are "hesitate to work with bank".
PRESSURE TO SUBMIT VALUATION AS IT WAS REQUIRED ON YESTERDAY:
Mostly bankers generate pressure on Valuer to submit valuation report early, which may not be feasible to prepare & do not give reasonable time to do the quality work. Moreover, sometime banker has excuses that loan has already been sanctioned & submit valuation report on dictated amount by saying this is work belongs to a very good friend of boss, if you will not do, then boss will be unhappy or you will be de- panelled because the boss will consider you are not an efficient Valuer, now what to do under these circumstance?
How the banker can expect that by not giving full set of documents to Valuer, the Valuer can do justice with his work? It is also observed that banker's behavior is not good with Valuer & banker try to dominate, blame the Valuer in the presence of client, which is very embarrassing for Valuer to face the situation. Under these circumstances bankers should understand the role, importance & responsibilities of Valuers, as the case being processed for grant of loan. Banker should understand that each valuation report is confidential & should not be discussed openly with customer other wise, it can be treated as misconduct on the part of banker & Valuer is not bound to reply any question being raised by clients. Under this situation of difference, the banker has remedy, bank can appoint another Valuer for comparison, instead to argue with Valuer, but professional fee must be paid to both the Valuers.
FORMATE FOR VALUATION:
Submission of valuation report in bank formate is a big issue of harassment ,because every bank has different formate, tailor made, having unwanted requirement and non of the bank is following the formate as prescribed by CBDT, Form O-1( Rule 8D). At the time of NPA all banks follows this formate, therefore valuation report should be submitted in the formate of CBDT only.